What is Outsourced IT Support and Why Does Your Business Need It?
As a business owner, it is a difficult and time-consuming decision to choose between outsourcing and in-house IT support. Ultimately, you want to make the most effective decision to support your IT systems and end-users. 
All over the world, 78% of businesses are positive about outsourcing. These statistics alone are enough to show the need for outsourcing IT support. But how do you know why your business needs IT support? 
Let's start with defining the term "outsourcing IT support". 
What is outsourcing IT support?
Outsourcing IT support is generally a practice of contracting with an external service source to provide you some or all IT functions of your business including service desk operations, strategy administration, and infrastructure management. 
IT outsourcing providers can entirely manage your IT maintenance or fulfill requirements as additional support for your internal IT team, often referred to as co-sourced IT support. Usually, larger organizations prefer a co-sourced IT support approach. 
Plus, a company can hire a single IT support service provider for all their IT requirements or hire multiple service providers for different IT service requirements. 
Which type of IT services businesses usually outsource? 
It is beneficial to outsource the following IT services:
Software development

Web development or web hosting

Application support and management

Technical support or help desk

Database development or management

Telecommunications

Execution and enforcement of process

Infrastructure installation and support– hardware, software, and network

Networking monitoring and management

Communications

Disaster backup and recovery

Datacenter management

Data storage

Email

Security from online threats– virus, spam, and other online threat protection

Authentication 
Reasons to outsource IT support 
Outsourcing IT support is beneficial for businesses looking for IT support management at an affordable cost. Here are some eye-opening reasons why a company must outsource IT support. 
Reduce manpower cost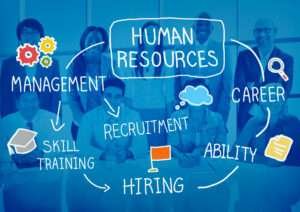 In-house labor for the IT department can cost you more. Of course, you may find a cheaper resource, but with lesser effective IT skills and expertise. It is expensive to hire any skilled and knowledgeable IT staff. Plus, there will be additional costs apart from the salary you pay them; the cost of recruitment, holidays and paid leaves, and training and management. Considering it, outsourcing IT support is an effective way to cut the additional cost while ensuring up to the mark services and support. 
According to a report, 35% of businesses outsource because of cost-effectiveness. 
Outsourcing can be a real cost saving as you can cut down to the cost of training, hardware, and benefits associated with in-house IT support staff. Outsourcing IT provider already has trained and certified professionals that can handle your IT requirements at a fraction of cost.
Time-saving 
Your in-house IT resources can be extremely engaged with their core tasks and additional requirements can overload them. But with outsourcing, you can reduce their work burden and help them effectively use their valuable time. It will free your in-house IT staff from time-consuming tasks. 
As changes in technology are at a fast pace, it can be both challenging and time-consuming to sustain with progressive technology. It allows you to focus more time on your business.
Skilled and reliable 
No individual has all the required IT skills. By outsourcing, you can overcome lack of talent issues and rely on outsourcing service providers to provide you an array of IT services. These services could be anything from network monitoring and data storage to cloud integration and cybersecurity. When you outsource your IT support, you have an additional team of dedicated IT professionals who knows multiple industries. They can assign you an expert from their team who has the required skills for the task at hand. 
Reliability is also a bonus point of outsourcing. We usually avoid hiring multiple in-house employees for similar work, and if that dedicated employee is on sick leave the IT services and project progress get hampered. It increases the workload and stress on other employees. But, while working with an outsourced team, you don't have to worry about such interruptions. 
Focus on core functions 
Outsourcing IT support allows you to focus on attending core business functions, as well as the requirements and needs of customers. Your resources can have time to attend core business operations instead of wasting their time on day-to-day IT problems. 
As a business owner, it can be tempting to make your in-house staff do everything by themselves, especially when you have limited funding. The last thing you want to do is, increasing additional expenses. But, the fact is, outsourcing saves your money as your in-house staff can focus on your core needs and become more productive. When you allow your staff to focus on their strengths, they can derive huge benefit from their efforts at the right place. With IT outsourcing, a company can focus on what matters the most. 
Reduce risk
Every business has a level of risk, there is no way around it. The ever-changing competitors, technology updations, economic crises, and government regulations can increase the risk. There are more such risks for the companies which provide IT support. If something goes wrong, then the company needs to bear a huge loss of time and money. An IT provider can reduce the risk, as they are trained and certified to implement and handle different technologies. Also, outsource IT staff is responsible to properly implement and manage the IT system and services. It is much more difficult to replace any in-house employee than any outsourcing IT provider if they are a risk to your company. Ultimately, outsourcing IT support bear most of the risk associated with compliance and security issues. 
Expanded resources 
Although large-scale businesses often themselves have enough resources to keep up with highly advanced technologies and services, while small-scale businesses generally do not. Outsourcing IT support is advantageous in numerous ways when it comes to the level of productivity a company wants. A company can then enjoy the mobility and efficiency, and the ease to reach out to prospects. 
Also, with an expanded IT support team, the in-house IT support staff can provide an extended level of coverage to meet the company and user expectations. 
Exposure to new IT aspects
With time, your internal IT staff also get proficient working with outsourced IT experts. Working with experts, your in-house IT staff becomes capable to handle most of the difficult IT aspects on their own. Outsourcing allows companies to learn, evolve, and grow. 
If you are ready to outsource IT support, connect with the most trusted IT outsourcing company.