If you're a business owner, you will notice that the world is now saturated with products and services. Most likely, some other company is already selling the same things you offer. The challenge is to find a way to outshine your competitiors so that your clients will patronize your brand. How do you stand out amid all the noise to generate more leads, expand brand awareness, and boost sales? Well, an online video maker can help you create beautiful videos to capture your customers' attention.
In today's digital world, many people spend time online, whether browsing websites, e-gaming, looking at social media profiles, shopping, etc. Everyone is so used to having what they want with a flick of a finger, and this has, unfortunately, resulted in diminished attention spans. Clearly, if you want to attract your clients, you have to be visible where they hang out. Effective business marketing dictates sending the right messages at the right time, to the right people, in the right place. 
Now, the virtual world is the place to be. So, relying on eye-catching videos to increase website traffic, increase brand awareness, and sell products is not mere vanity but a necessity. Fortunately, you can count on a video maker to make stunning content without breaking the bank. This tool works well for any industry as its seamless user interface makes it very easy to create any type of video, from product demonstrations to explainer videos. In this article, let's delve deep to see how video maker apps can affect your business strategies. These digital solutions can certainly help expand your brand's reach, wow prospects, and entice clients to patronize your goods or services. Let's get started!   
Why Utilize Video Marketing in the First Place? 
Many say that content is king. Specifically, among the various content formats, audio-visual content remains at the top. Research shows that people watch a total of at least 500,000 million hours of YouTube video every day. This doesn't even include platforms like IG TV, IG stories, IG Reels, Twitter, Facebook Feed, Facebook Live, and other streaming sites. People adore videos because they inform and entertain, which is why most internet users spend 7 to 10 hours per week, giving videos their undivided attention. 
Every business needs to leverage these remarkable figures to successfully market their respective brands. If you rely on traditional strategies, you will get left behind. Now, the name of the game is digital marketing, with video messages reigning supreme. In fact, 93% of marketing specialists said they successfully bagged new customers because they released cool videos on social media. Thus, it should no longer surprise you that video maker apps can make your brand appear larger than life. With the help of a video maker, you can make amazing videos even if you don't have the skills.
What Could Video Makers Do For Your Brand? 
With the help of a video maker, you craft content that appeals to the hearts of the audience. Remember, people love videos because they stimulate more senses than other content forms. A plain image is subject to interpretation, creating misunderstanding. It cannot fully provide information about your brand. Meanwhile, clients dislike super long blog articles that take up a lot of time to read. In contrast, videos allow you to include comprehensive content, which your viewers can watch in a few short minutes. Best of all, it comes with matching footage that showcases what you want in every angle.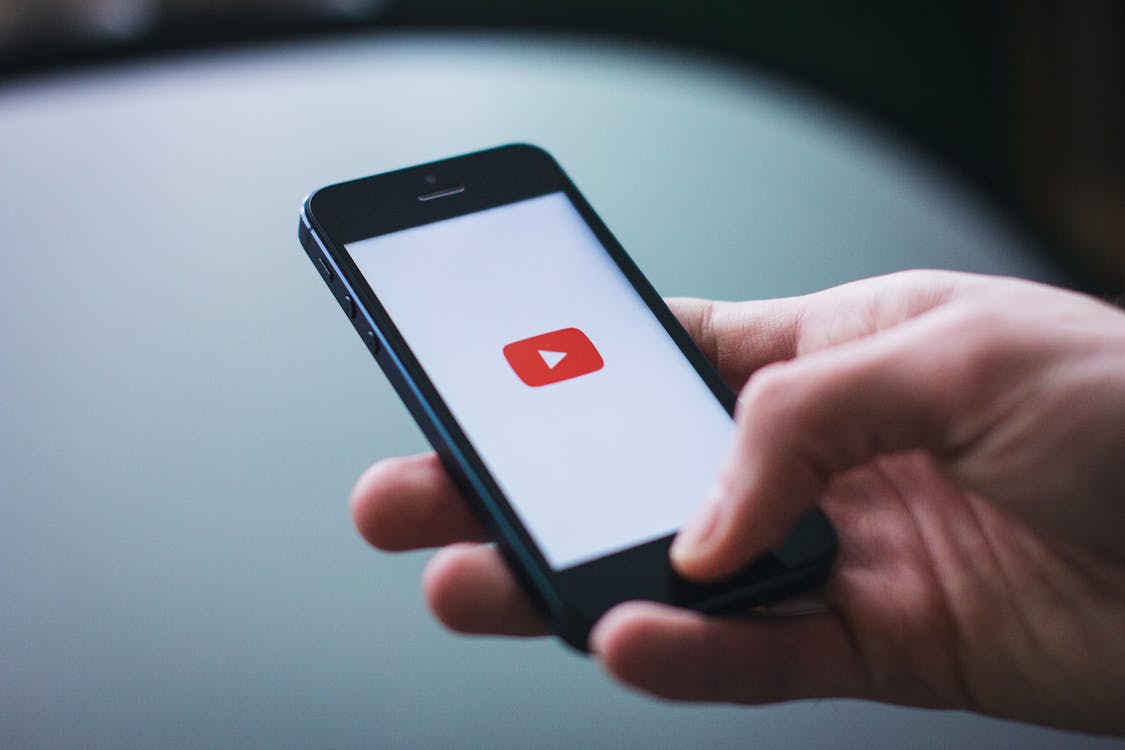 Thus, this digital editing solution can help you create stunning content to promote your business. Through enticing videos, you garner more social media engagement, receiving tons of follows, likes, shares, and comments. Consequently, this can amplify traffic to your site and increase your sales. Best of all, video editors give you so much freedom to create what you want. Take a look at what you can do with this amazing tool:
Make tutorials or how-to videos of goods

Craft product reviews to show the pros and cons

Create humorous, dramatic, or news type stories

Produce customer feedback with video testimonials

Focus on best sellers with explainer videos

Inform everyone about business vision and mission 

Compare top sellers with other brands 

Weave shorts ads for social media or website pages
How Can a Video Maker Change Your Strategies? 
No matter how amazing your products or services are, you need marketing to promote them. Otherwise, your clients won't know where to find you and your hard work goes to waste. For this reason, digital marketing specialists rely on online videos for maximum exposure and visibility. This is not a new concept, as TV commercials ruled back in the good old days. However, you no longer need expensive TV ads because a free online video maker can help you make effective promo videos for YouTube, Facebook, IG, Twitter, TikTok, Snapchat, Vimeo, and more. 
Remember, the digital revolution transformed how people consume content. In fact, current studies show that everyone can expect 82% of internet traffic to be from videos by 2022. Hence, if you have not incorporated video marketing strategies in your business, you lose out on fostering a strong relationship with your clients. Ultimately, this could lead to the demise of your brand as competitors crush you. You must optimize your video maker, as this affordable tool helps you weave wonderful campaigns that create tremendous engagement without costing an arm and a leg. Check out what it can do for your company. 
1 Solves Advertising and Marketing Budget Problems
Unless you're a big conglomerate, you work with minimal advertising budgets. Your business's main priorities include paying salaries, rent, suppliers, etc. Some may have put their video marketing plans on hold because professional advertising teams or videographers charge too many fees. Well, with technology, you don't have to hire them anymore and just create your own videos with an online editor. 
This software assures you can create videos using a drag and drop feature that makes everything easy. No need to buy a fancy computer or pay for an expensive license. You can even store everything on a cloud, so it doesn't eat up your computer space. Best of all, releasing your work on social media or online is free. And if you do want to boost your posts, the cost is very minimal compared to advertising spots on television.
2 Addresses Lack of Skills and Expertise 
Though it's understandable to feel worried because you lack the experience, you need not fret with the help of today's modern software. You can create powerful content for your business with the right digital tools. Just make sure you identify your ideal customer profiles so you can churn out materials that they love. Right now, video is shared 12x more than other content, so this should motivate you to start. If you don't know how to do it, take a look at your most successful blog entries and convert them to videos with your video maker. 
Should you feel worried about usability, note that even kids can use this tool. If that doesn't convince you, watch tutorials or demos. You can even contact 24/7 live chat support for guidance. Above all, this tool offers numerous pre-designed templates, so there's no pressure to start from scratch. You can also enjoy customization by adding: 
Text

Graphics

Animation

Footage

Photo

Watermarks

Music

Sound effects

Voice-over narrative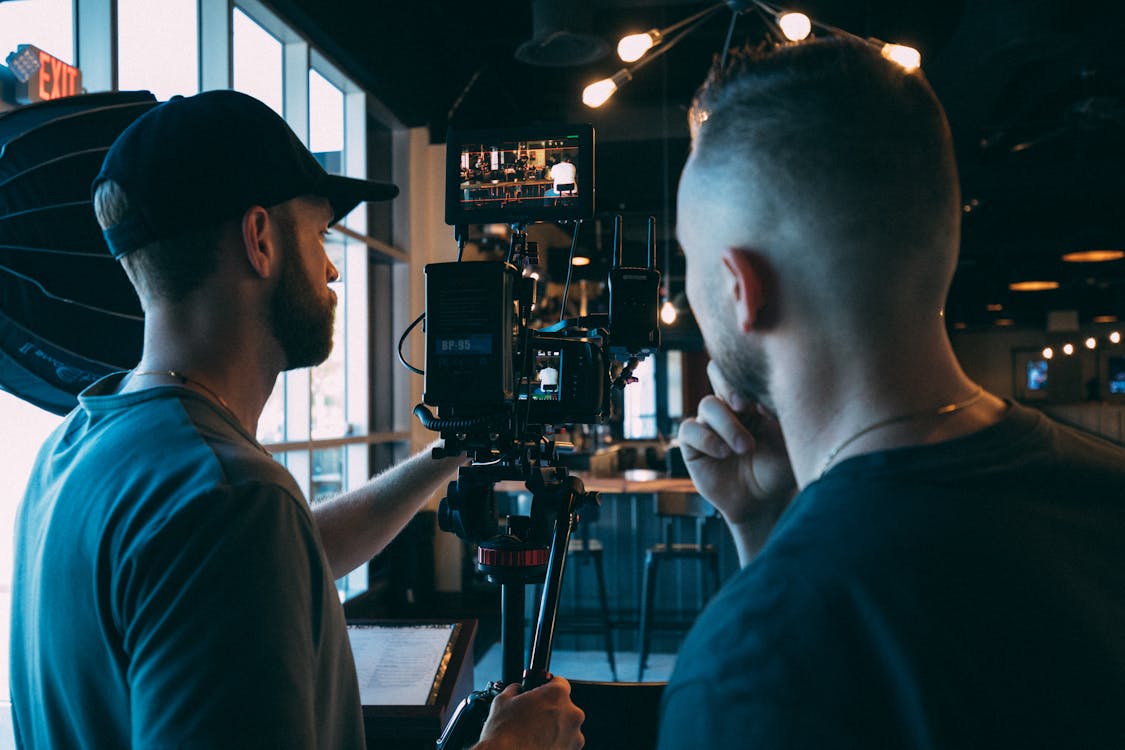 3 Helps Expand Brand Reach By Leaps and Bounds
If your company is still churning out blog articles and sharing pictures, you must revamp your strategies and include videos. You will notice that videos attract new prospects and retain existing ones effectively. Why is it effective? Take a look. 
Deals with the short attention span
Let's be honest; modern people don't have the time nor energy to spend reading very long articles. Similarly, people dislike clicking on too many pictures as it eats up bandwidth. Above all, people don't fancy clicking on every single photo. They want instant gratification, which they get with videos. 
Elicits a response from more senses
Videos create a sensory experience because viewers hear and see at the same time. When you use your video maker correctly, you make amazing content that people can't peel their eyes off from. Hence, they consume your information and understand it better. 
Touches the emotions creating a deeper connection
For any marketing campaign to be successful, it needs to touch the emotions because doings so build trust. People will only buy your products or services if they feel they can trust your brand. Thus, if you want to create deeper connections, you need heart-warming videos that resonate within their hearts. Fortunately, you can do so with a video maker by adding:
Touching music

Playing with light effects

Incorporating dramatic narratives

Adding typography

Including various transitions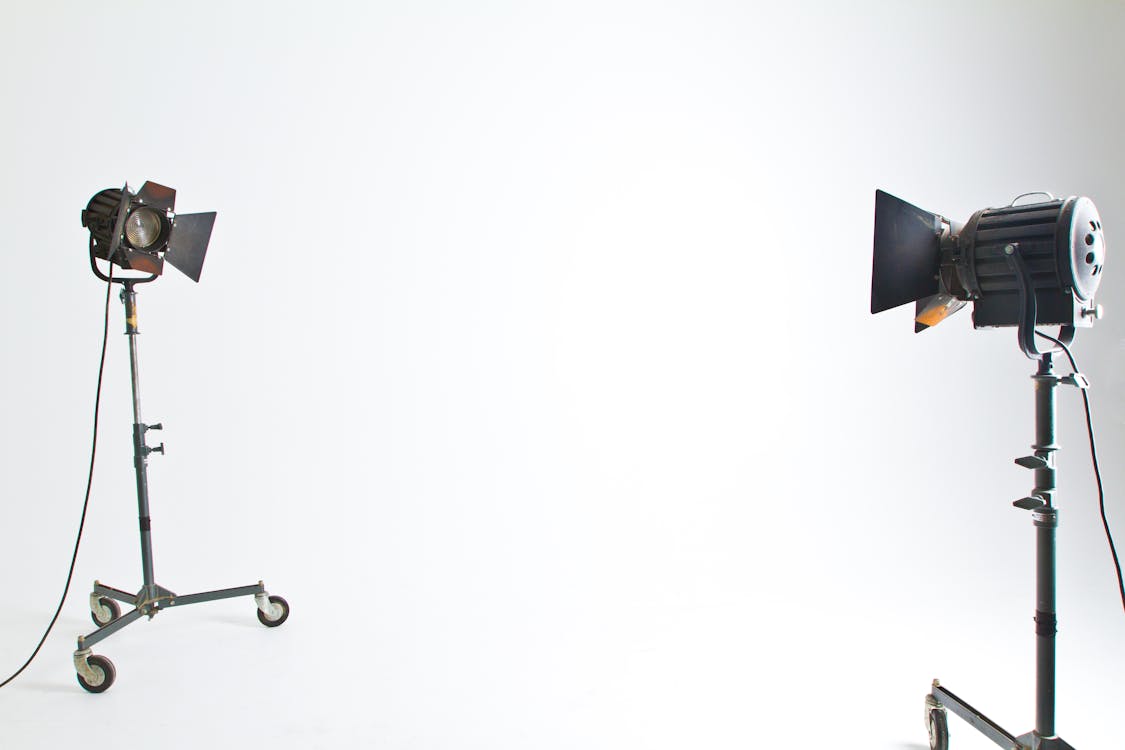 Remember, crafting video content will create the most engagement, allowing you to foster strong bonds with the viewers. Moreover, people like, share, or comment on stunning videos. And with each interaction, you expand your brand's reach by leaps and bounds. 
4 Paves the Way for Higher Rankings on SEO 
Since the advent of the internet, people have made it a habit to use a search engine. Your clients use it to seek more information on your products or services. Thus, you need a video content strategy for your brand if you want to boost SEO (search engine optimizations) results. Failure to do so means your competitors will always outrank you. 
Moreover, Google acquired YouTube, making it the second biggest search engine in the world. Hence, the presence of videos will affect how high you rank on the search engine results page. Your goal must be to stay visible by staying on the first page and top ten of listing results. Research indicates that your brand is 53x more likely to rank on the first page of results on Google if you embed a video on your web page. Therefore, you must utilize your video maker to churn out quality videos if you want to beef up your SEO ranking. 
5 Allows Brands to Keep Up with Trends
A video maker is an indispensable tool that assures you can keep up with current trends. Firstly, it allows you to use the latest images and video content you store in your phone library. You can edit videos on the go with the help of the right tools. Secondly, editing software allows you to always stay in touch with your clients, who are constantly online. Right now, every other brand follows a video marketing strategy. If you don't produce compelling videos, you will get left behind. Luckily, you can create fantastic materials without going to film school. A seamless editor helps you say your message and update your clients about real-time information. Go live streaming with confidence. 
Remember, staying updated on trends helps your company build credibility and authority. When you show command and control over where your niche is going, you prove your expertise in the field. With this kind of value, you can expect to enhance client trust and foster a better relationship. Thus, you must make an effort to provide the latest data and developments about your business. With the right tool, you can improve your productivity and performance, ensuring you deliver quality content anytime, anywhere. After all, modern video makers allow you to edit using a desktop, laptop, tablet, or smartphone! There's simply no excuse why you cannot update your followers on social media or websites.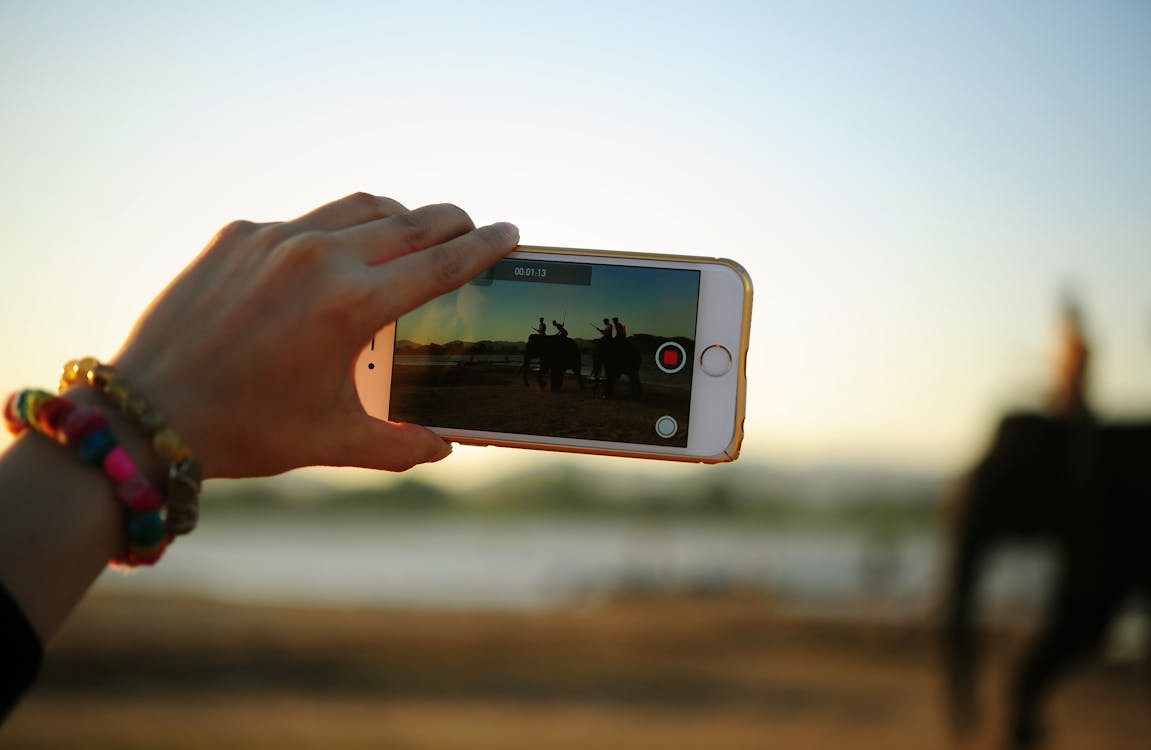 6 Saves Tons of Resources 
Apart from saving money, using modern online software allows you to save your precious time and energy. With the help of pre-designed templates, you can make any kind of video you like. For example, you can try to create the following materials:
Slideshows

Product demos

Explainer videos

Client testimonials

Tutorials 

Employee-of-the-month features

Complex reviews

Behind-the-scenes footage

Animated collages
Back in the day, only film and communication graduates can make videos. But thanks to modern innovation, you can now create cinematic masterpieces anytime you want. Thanks to a highly-efficient dashboard with an organized toolbar, you can drag and drop your chosen effects to your footage. Now, there is no need to fear video creation because you can create anything with ease. You don't have to spend so many hours fixing your project because the software can add effects, music, animation, etc., with just a click. As a result, you save time and stress less, assuring you generate more high-quality materials. With such a handy tool, you can focus your energy on other projects, too. It's a win-win situation.
Final Wrap Up
Want more people to notice your brand? You must use a video maker to incorporate a video marketing strategy for your company. Since videos stimulate the senses, you can entice viewers to pay attention to your message. Stunning videos prove to be the most effective among all the content formats. It allows you to provide comprehensive information with the least amount of time. 
Most importantly, it paves the way for better understanding. If you want your clients to pay attention to your social media profiles and bolster engagement rates, videos are the key to success. Consequently, this will result in more website traffic, with people checking your offerings. Now that videos have become easy to make with a digital tool, there's simply no excuse for not using them. If you want to increase your company's bottom line, you need to start taking video maker apps seriously so you can churn out high-quality moving images that make a mark on your target market.