When it comes to advertisement, flyer designs are one of the most popular and widely used tools. Whether your business requires online advertising or offline advertising flyers can be used. Printed flyers are used in an offline advertisement while online advertisement uses newsletters.
These flyer templates are amongst the most popular and also the most affordable promotional tool. Flyer offers a wide range of versatility in promotional tools and is a cost-effective solution for mass distribution. Apart from all of these effects, it's not an easy task to create flyer designs for marketing promotions. For a newbie, it's almost impossible to come up with an eye-catching flyer design that can be helpful for the company.
For beginners, to create an innovative and eye-catching flyer that can easily get the attention of the customer, there are these steps prepared. These are the 10 steps that a beginner can follow to create a flyer that looks very creative and professional for their company. Using PhotoADKing to create flyers is the best option. PhotoADKig has got a variety of tools that are helpful in customizing flyers templates.
Before that, you need to understand that two perspectives need to be taken care of. These are the marketing perspective and the designing perspective of flyer designing.
The Marketing Perspective
Plan The Message To Convey In Flyers
To come up with an effective flyer design, the first thing you need to focus on is the message that is to be displayed in the flyer template. You need to understand the aim of your flyer. Strategize a plan to convey messages in the flyer and the target audience. Understanding these concepts will help you to create a good flyer design that will be very helpful in marketing. Focus on the keywords and highlight them to gain more attention from the audience.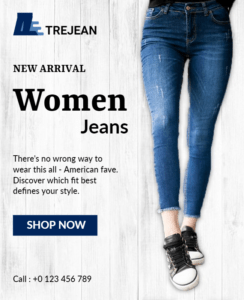 Most of the time the flyer maker forgets to mention this important call in the flyer. What you don't need is a flyer without any goal. You need to set a goal for your flyer and design it in a way that completes it.
You need to create a section that calls the audience to take action. Make it clear to the audience that what they need to get connected to you or start any business work with your company. Flyer makers should always include call-to-action in it.
Reflect Your Brand Character
Always be consistent in your flyer design. This consistency in your flyer design helps customers to identify your company easily. Reflection of your brand is very important to create your company's identity. It is a better idea to use color schemes that are identified by your company in the flyer design. You can also place your logo in the flyer to make it stand out.
The Designing Perspective
Overcomplicating things in flyer design is not a wise choice. Always keep your flyer design simple. Simple designs are easy to understand and are eye-catching. You should stick to only those colors that are best suited to your company logo and use it. Using more colors will complicate things.
It is recommended to not use more than 3 font styles in your flyer design. Use font styles that are easier to read. Complicated and stylish font is not a good idea. Use font styles that are appropriate for the message.
To design a creative and fascinating flyer design. The most important thing according to many experts is the quality of the paper. The quality of your flyer paper is the deciding factor in most business deals.
Without good quality, it's very hard to make an impression on the customers. Always use high-quality and the right kind of paper.
It is not a secret, how important images are when you are making flyer designs. Using a high-quality image in your flyer can help you to gain more customers' attention. Use images with more than 300 PPI.
Choose your unique style in the flyer design. The style should be similar to your company's design. These designs should reflect your brand image. Use your creativity to decide your design. These unique styles will help you to make your brand and strengthen your position on the market.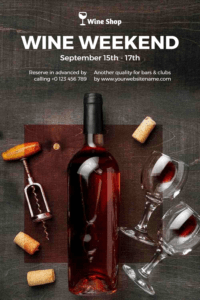 The texture is an important physical feature that needs to be added to the flyer. It helps the flyer to be more impressive. Many effects can be used to create an impression using texture.
Foil, Spot UV, Letterpress, and Die Cuts are some of the effective textures that can add style and perception to your flyer design.
Play With Visual Patterns
The visual patterns are the last but one of the most important aspects that need to be taken care of. You should use visual patterns to make your visual statement. These patterns play an important role to get you your customers.
With the right choice of colors and patterns, you can add psychological effects that are helpful for the customer.
Before beginning with a flyer maker, always consider all these steps before creating flyers for their company. Using these steps, you can make your flyer more impactful.