Are you facing trouble trying to find out a photograph on your computer that you stored months ago? I am pretty sure that is going to consume more than hours. The reason can be as simple as you ignoring the idea of assigning names to them. Especially when there are duplicates, it's a very tedious task. Probably there you will be requiring a photo management software. Before getting to the list of best softwares, let recall once what a photo management software does?
What is Photo Management Software?
A photo Management Software is a software that helps in the storage and organization of Media. These software applications come in various price ranges from free and cheap to expensive. With all the variations and features available in these tools, it becomes hard to choose one.
We have compiled a list of 5 best photo management software available in the market for you to choose from: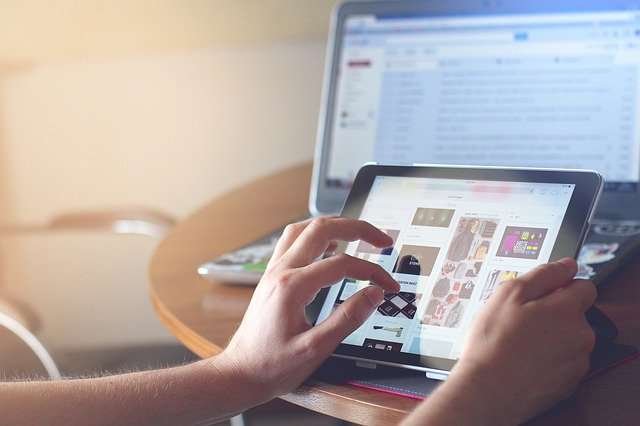 Magix Photo Manager Review :
We have full tested Magix photo manager review then after write this review. Magix Photo Manager provides one of the best photo managers to import photos directly from the camera and make a variety of edits with them. With an intuitive user interface, you can create custom albums inside the manager or change the view mode for ease. It makes finding similar content very easy for the users and also allows them to categorize and rate photos. The free version allows face recognition for ten people while the paid ones provide it for unlimited faces. Magic photo manager You can also optimize the sharpness, brightness, color, or contrast of the pictures with just a few clicks. You can buy it for the price of Rupees 2,999 and the company also provides a free trial of 30 days.
Features:
Magix manager has advanced import options
It allows users to categorize & rate photos
You can find similar scenes & duplicates
It provides Image optimization and archiving
You can automatically create slideshows with Magix
Movavi Photo Manager :
Movavi Photo management software is a powerful software available for organizing photos. It provides batch resize which allows mass resizing of media and also allows mass conversion into different image formats. The users can easily find the images with the help date, location, or tags. Movavi had also bunch of other software in its family like professional video editing and converter software,screen recording software and photo editor. This software also allows users to edit single or multiple photos at a time. You can buy it for the price of Rupees 599.
Features:
It detects faces and automatically creates separate folders for different people
Movavi photo manager allows users to tag people
It sorts pictures by location
It finds similar photos for users to edit them together or remove the unwanted ones
BigMIND Photography :
BigMIND is a highly efficient software that gives users a wide range of control over management as well as privacy. It also provides users with secure file protection. You can use it to search for photos by date, size, location, camera type, quality, or even by dominant color. Besides, you can also search for images by the objects present in them. The software detects the faces as soon as a picture is uploaded for easy access in the future. It is highly transparent and allows users to track real-time activity. BigMIND photography provides three subscription options for different requirements of users starting from 6.67 dollars/month.
Features:
Users can discover images with the help of objects in them
Organizes photos by location
It lets users track real-time activity
Users have control over the management system, and they set the permissions
Google Photos :
There must be very fewer people who are not aware of the google photos. It can save a lot of phone memory and can be accessed anytime with your google account. It is easy to use and connects with android phones as well as iOS phones. You can upload pictures whenever you want or download them for offline use. Google provides free storage for its users which helps save space on devices.
Features:
Google provides unlimited storage
It automatically backups images from your devices
It can be accessed from all devices
It allows editing in just a few clicks
Easy sharing of high-quality photos with the help of links
Blaze Photo :
Blaze Photo is another complete photo management software that comes with importing, organizing, editing, previewing, and sharing features. It offers flexibility in viewing and editing images. In addition, Blaze Photo also allows users to capture real-time photos with PC cam.
It provides enhancing functionality with features of red-eye removal, color adjustment, and auto enhancement. With Blaze Photo, you can also add text, clips, frames, and filters. It can be bought for a price of 29.95 dollars.
Features:
It offers preview modes of single picture, small and big thumbnail, preview thumbnail mode
It allows you to view photos on full screen and have a slide show
It sorts images by places, people and events and also enables users to create their tags
All necessary editing features such as enhancements and addition of texts, clips, frames or filters
Read Best Article
World best Bluehost web hosting full review
World best Hostinger web hosting full review
World best Siteground web hosting full review